Game Maker is designed to be simple enough to let children create their own professional looking games.
If you don't know how to code, don't panic. Game Maker's drag and drop system enables you to create your own Windows computer games simply by matching up action and event icons. Playing games is fun but not as fun as writing them yourself!
Games are created using a number of different elements. Sprites represent everything that is shown on screen, for example a player, bullet, enemy or wall. Objects use these sprites to interact with each other – for example working out what happens when the player collides with the wall or presses a certain key. Backgrounds and sounds add extra depth to your game which all takes place within a room.
Game Maker room editor: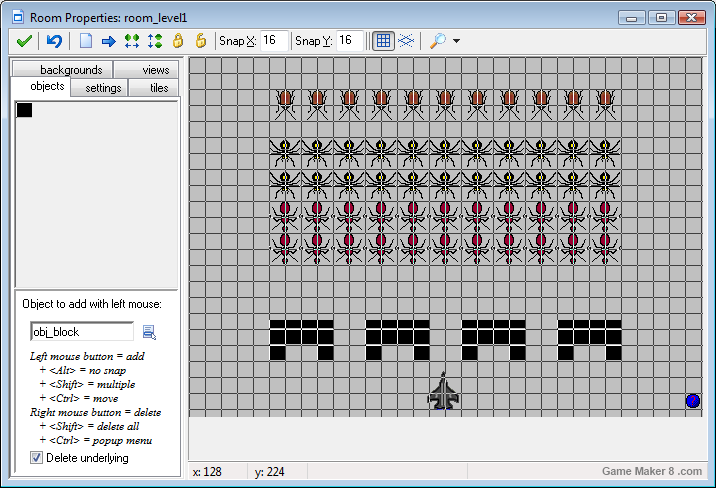 Game Maker object editor: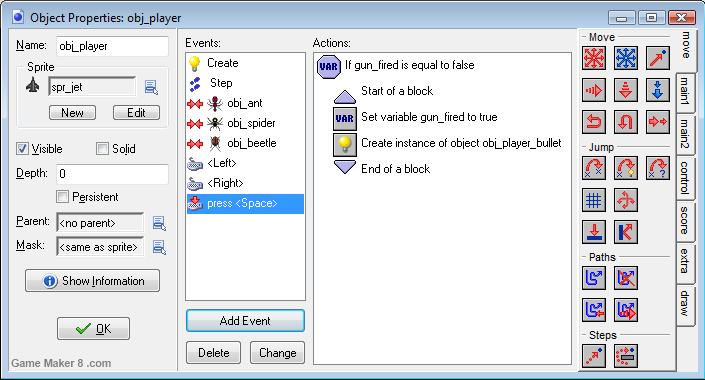 Adding an action: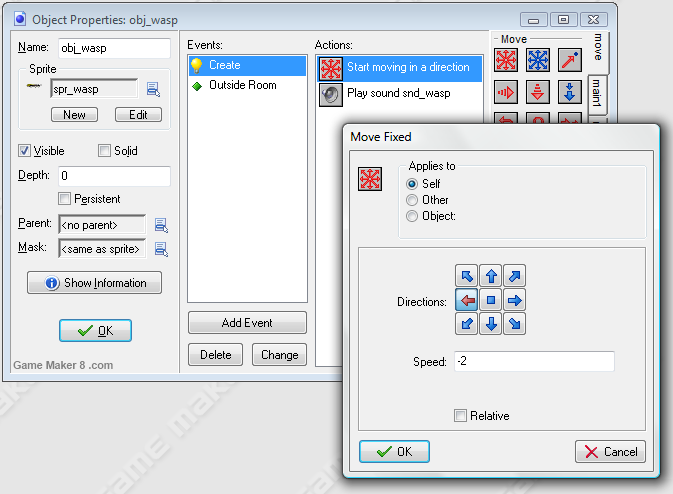 Built in sprite/background editor with support for transparency and animation: